The LFE Blog Has a New Face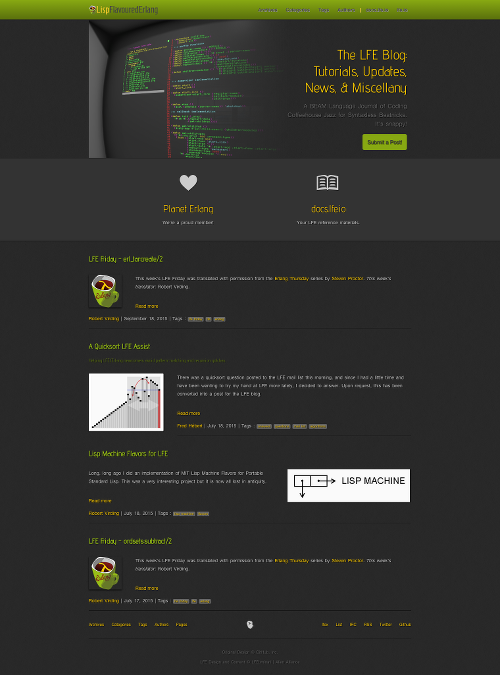 We've been sitting on this redesign for a while, initially planned for an LFE docs site refresh (based on the GitHub docs site design). However, we got tired of waiting around on all the CSS debugging for that project. The blog site has fewer requirements, so we rolled it out last night.
We've mentioned it on Twitter and have opened some tickets for future improvements and bugs (in fact, we just closed a bunch). The one we're most interested in getting addressed is the work for making the blog mobile accessible.
Let us know if you've found any other issues with the site or have any suggestions to make it better. PR's welcome! (like the one we got earlier today!)
---
---